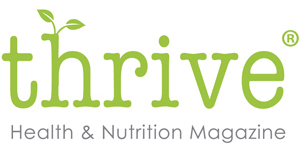 Real Coffee is featured in Thrive Magazine with the organic Single Origin Espresso Sumatra as one of the new HOT products. Emphasizing Real coffees focus on Organic and Fairtrade certified coffee. Have a look here >

Conclusion: Brilliant, High Quality, Nespresso® Compatible Capsules!
"I am very impressed with the coffee pods from Real Coffee. They offer single origin, fair trade and organic coffee via 100% recyclable non-Aluminium Nespresso® compatible capsules. They're a really high quality coffee pod for a low price, meaning great value for money. My advice if you have a Nespresso machine, is give these Nespresso compatible capsules a try."
Coffee Blog - May 2017, voted among Top coffee blogs worldwide! Read the entire review here >
​

"Excellent value for money, excellent flavours and a large range of strengths and varieties.
All in all, I've been really impressed by this coffee, as I'm sure all coffee lovers will be!"
"I absolutely loved the packaging. Some of the boxes have really lovely pictures on, so first impressions were definitely good!"
- Read the entire review here >

Healthy Magazine applauds Real Coffee for the delicious organic and Fairtrade Coffee blends.
"Already one of Scandinavia's favourite Nespresso® compatible capsules, Real Coffee have grown an enthusiastic following since launching in the UK last summer. As well as providing delicious organic and Fairtrade coffee blends, the capsules are more environmentally friendly than aluminium pods, and recyclable."
Healthy Magazine - April/March edition 2017
Healthy Magazine is the UK's top-selling wellbeing magazine. It is packed with the latest expert health, psychology, beauty, food and fitness stories - everything you need to live a healthier life.

Chris Carra, recognized food and drink critic and editor of Taste Swansea speaks highly of Real Coffee´s pods for Nespresso®.
"Real Coffee is a breath of fresh air in the Nespresso® compatible capsule market, as they offer a mix of Fairtrade and organic coffees in 100% recyclable capsules. Their coffee is strong and flavourful, and tastes exactly how coffee is meant to taste. The highlight is their organic single origin Sumatra, which offers a powerful taste, with notes of chocolate and liquorice. " Read the entire review here >
Chris Carra - Editor
Taste Swansea is a full of quality editorial written by expert contributors and food/drink enthusiasts.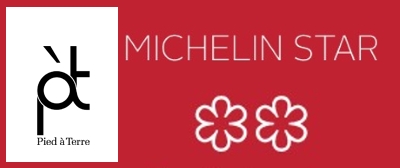 London's two Michelin starred restaurant now serves Real Coffee quality coffee!
Diners at Pied à Terre can now complement a gourmet meal by enjoying Real Coffee's Espresso Venezia - a bold espresso with fantastic intensity. It is produced with a blend of 80% Arabica and 20% Robusta beans cultivated in South America. Head to the shop and enjoy this delicious coffee at home. Shop>